11feb11:30 am12:30 pmVirtual EventCCGP Webinar - A Sneak Peek: "The Gambling Disorder Treatment Handbook"
Time

(Thursday) 11:30 am - 12:30 pm
Event Details

A FREE webinar offered by the Council on Compulsive Gambling of Pennsylvania

In a time where we see increased access, availability and participation in gambling, it is also important to recognize there is also in increase in the number of individuals whose lives are negatively impacted. While there is an ever-growing number of research studies on the topic, there are a limited number of current resources available to counselors and mental health professionals focused on practical application of treatment services. This program will offer a sneak peek into the creation of a new book aimed at addressing this.

Our presenters join us to discuss the paths that have led them to this point, and how by using their clinical and research experience, they are able to present a new book on treatment strategies, focusing on topics relevant to today's world. Their book, "The Gambling Disorder Treatment Handbook" which will be available in March 2021, will be the focus of discussion in the program.
Presenters:
Jody Bechtold, LCSW, ICGC-II, BACC, PC
Alyssa N. Wilson, PhD., BCBA-D, LBA
Learning Objectives
Attendees should be able to:
Recognize the need for an updated, current guide toward addressing problem gambling issues with clients
Articulate how by utilizing evidence-based research and clinical experience, this book will explore new practical application of gambling disorder treatment options
Prepare for implementation of strategies that will be outlined in the book into existing treatment services
Identify how to utilize the book to complement other tools used to prepare for IGCCB examination
Continuing Education
This live program has been approved by the International Gambling Counselor Certification Board – all participants who satisfy the requirements of the program will receive a certificate
Cost for IGCCB CEs – No Cost
PA Certification Board CE's have been applied for – status pending
Register
For more information, or to register for this webinar, please click HERE
*Please note: registering for this event will automatically add your name to our events email, list unless otherwise requested
Organizer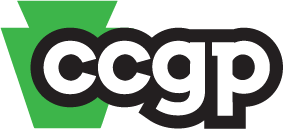 Virtual Event Details
Event has already taken place!