The Council on Compulsive Gambling of Pennsylvania is a 501(c)3 nonprofit organization affiliated with the National Council on Problem Gambling. Its purpose is to educate and disseminate information on compulsive gambling and to facilitate referrals.
The Pennsylvania Council provides speakers, workshops, seminars, and information on this public health problem to business, industry and labor groups, schools and colleges, health care and treatment facilities, and to community and religious organizations.
The Council on Compulsive Gambling of Pennsylvania was founded by:
Jack Wolf (deceased), the founder of Gamblers Anonymous in Pennsylvania, South Jersey & Delaware.
Angelo Salvatore (deceased)
Yvonne Kaye, Ph.D.
Jim Pappas (deceased)
Accomplishments
24/7 live clinical center since February of 2007
Over 4,000 therapists have completed our 30 hour Level # 1 clinical training
Over 600 therapists have completed our 30 hour Level # 2 course
The Council has completed a (3) year state paid Prevention Program called "Smart Choices" addressing Prevention for Adolescent Problem Gambling
Purpose
Our purpose is to assist those seeking help for a gambling problem in the state of Pennsylvania.  The CCGP manages the 24/7, free and confidential Problem Gambling Helpline in Pennsylvania. We refer all callers to the closest resources which may include a local trained clinician, Gamblers Anonymous or Gamanon meeting. The Helpline can use the ATT-language line allowing us to assist callers who may speak any of over 120 languages, and the TTY allows us to offer referral information and assistance to the hard of hearing and deaf community.
People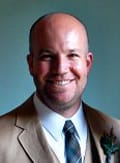 Josh Ercole
Executive Director
Josh joined the CCGP in April 2013. At the Council, Josh manages the daily operations of the organization, and oversees strategic planning and program development.
To date, Josh has trained thousands of casino team members, clinicians, students and other professionals about warning signs of problem gambling and available resources for help. In addition, Josh works very closely with guest presenters and trainers in the scheduling and facilitating of workshops throughout Pennsylvania. Josh regularly represents the Council at industry conferences.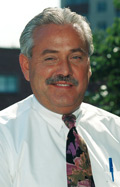 In Memoriam
Jim Pappas
Executive Director
Jim Pappas served as the Executive Director of the CCGP starting in July, 2001. He was a board member, and past president of the Board, from the time the board was founded in 1984. Jim worked at Belmont Behavioral Health from December, 1987, until July of 1999, as a marketing and managed care representative.
Jim also served as a Board member of the Council on Compulsive Gambling of New Jersey, a certified gambling counselor and presenter, facilitating workshops, seminars and trainings throughout the state of Pennsylvania, Delaware & New Jersey on compulsive gambling issues since 1987.
Jim's impact can never be measured, as his outreach, compassion and knowledge, has left a mark on the lives of countless individuals and families throughout Pennsylvania, and beyond.